Tikal Sunrise and Sunset Tour
2 day Tour Package
An Unforgettable Sunrise & Sunset Tour of the Ruins of Tikal
Experience the extraordinary ruins of Tikal under the morning and evening skies by taking a sunrise and sunset tour! Discover all the wonders of this Maya site.
Explore the Temples Under Sunrise and Sunset Skies
As you explore the majestic ruins of Tikal, you will be amazed by their changing appearances in the morning and evening light.
You'll discover unique perspectives of the intensely detailed stonework, intricate sculptures, and temples constructed as part of this city-state.
Then, with a guided tour, you will learn more about its ancient culture and how it inspired art and architecture during its time.
Take in the magnificent ancient ruins, rich biodiversity, and breathtaking views this World Heritage site offers as you explore its hidden secrets at either dawn or dusk.
Tikal Natural and Cultural World Heritage Site
The National Park is 576 sq. km and contains over 3000 structures spread around different plazas like the Acropolis, ceremonial temples, residences, ball courts, and astronomical complexes.
The natural surroundings of the Maya city are a laboratory of fauna and flora, which is perfect proof of a humid subtropical forest.
In this tour, you will experience the magic of Tikal on top of ancient pyramids also be guided along the paths of the most important city in the Mayan world.
Abundant wildlife, the Mayan forest, temples millennial silent witness of the birth and splendor and the collapse of one of the most important civilizations on the planet.
For more details and price about this tour do not hesitate to contact us!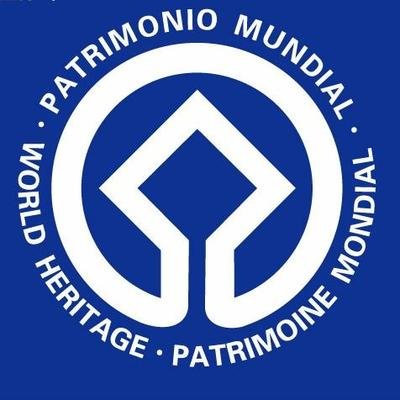 Tikal National Park – Guatemala
Highlights: Tikal National Park
Activities: History – Culture – Nature – Archaeology
Difficulty: Easy to Moderate
Holiday Type: Set-departure
You will visit: Tikal National Park
Trip Style: Couples – Small Groups – Families – Lonely Traveler
Comfort level: Standard
Transportation: Minibus
Length: 2 Day
Physical demand: Trip may include activities like walks
Group size: Minimum 2
Departure / Return Location: At the hotel or lodging address provided in your tour confirmation (apply restrictions)
Included
Collective transportation from Flores-Tikal – Flores
Collective tours
1 Lunch & Soft drink
1 breakfast
Lodging at Tikal
Entrance fees
Not Included
Tips
Other services not mentioned
Book This Tour
From US$.215.00 P/P
Itinerary
Day 1: Arrival and travel to Tikal national park
8:00 AM is time to start our trip to Tikal (65 kilometers. – One-hour approx.), we are going straight to the hotel situated within the park, for check-in.
At your arrival, you will have enough time to enjoy the amenities of the lodge, go to museum area or merely rest within the exotic forest of Tikal
15:00 hrs. Our trip begins with a walk toward the heart of this beautiful Maya site, discovering a number of the plazas, palaces, and temples inside of the archaeological complex. A guided expedition across the trails of one of the most well-known metropolis of the Mayan world.
The Selva Maya of Tikal provides visitors the chance to take pleasure in the plentiful wildlife; agoutis, coatis, several birds, insects, howler and spider monkeys.
Then we will rise exceptional Maya Temple, from which you could experience the sundown and spot diverse bird types flying above the tropical jungles and monkies jumping from one branch to a different one.
Following sundown go back to the hotel for a meal and relax.
Accommodations in Tikal Park
Day 2: dawn at Tikal
Earlier wake up 4:30 am. Time to begin the walk to Temple 4 to see the dawn over the most significant pyramid in the park (64 meters high).
Following the experience, you are going to visit another pyramids and complex across the park while learning about the Maya history and the secrets of the rainforest.
Late morning meal at the lodge
15:00 hrs. Transfer returning to the international airport or perhaps your lodge.
End of our services
Upgrade this excursion: Tikal Trips are offered in a private option, request your vacation planner for details.
Do not hesitate to give us a call. We are happy to talk to you.
US: (305) 395 3935
GT: (502) 7832 2742