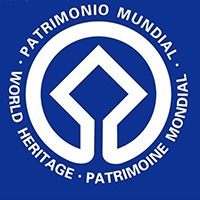 Our Tours to Tikal are more than a simple visit to an archaeological site. It is an immersion into one of the most impressive cultures in the world, the Maya Civilization.
Projects of restoration that started in 1956 have given as a result a representation of its maximum splendor that at the present time amaze each visitor allowing them to move around its causeways and avenues through plazas, palaces, and temples perceiving the energy of this magnificent city-state that inhabited one of the most surprising civilizations of the planet.
Besides the cultural richness is the natural surroundings, a magnificent tropical rainforest that inhabits a wide variety species of flora and fauna that will be part of your experience through the world of the green mystery.
Tikal is not a simple tour… is a unique and authentic experience! 
History of Tikal
The ancient city of Tikal is located in the north of Guatemala, the center of the department of Petén. It is known as the "Place of the Voices." Time has immortalized this place as a religious and cultural center, transmitting the messages of the ancient Mayans through the hieroglyphs carved in limestone, the unique architecture and the remains of colorful ceramics.
In 1955 Tikal was declared a National Park and later acquired the rank of National Monument for its extraordinary cultural wealth and the immense variety of species of flora and fauna.
Following these parameters, UNESCO named Tikal a Cultural Heritage of Humanity in 1979. Later it was assigned the category of the nuclear zone within the Maya Biosphere Reserve, a vast region of northern Guatemala confined to the protection of nature and other archaeological centers of the Mayan civilization.
From Antigua by Air
From US$ 360.00 p/p
From Guatemala City by Air
From US$ 340.00 p/p
From Flores
From US$ 90.00 p/p
Birding Tour
From US$ 160.00 p/p
From Belize
From US$ 215.00 p/p
Private Tour
From US$ 140.00 p/p
2 Day Package
El Mirador & Tikal
3 Day Package
La Guacamayas
2 Day Package
Tikal Sunrise & Sunset
2 Day Package
Tikal & Yaxha
3 Day Package
Tikal - El Mirador - Yaxha
5 Day Package from Cancun
Antigua - Atitlan - Tikal
Discover Tikal: Wildlife Adventures in the Mayan Jungle Unveiling the Mysteries of Tikal's Ecosystem Dive into the heart of Guatemala's rainforest to explore Tikal, where ancient ruins and rich biodiversity converge. This adventure offers a rare glimpse into a...